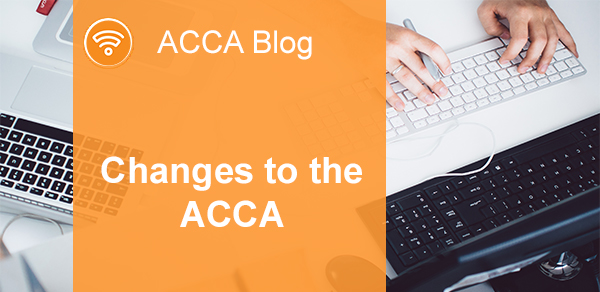 Back in October, StudyOnline.ie was invited to the launch event for the ACCA professional accountancy qualification. At this event, members of the ACCA discussed changes that will be brought forward from September 2017 and onward!
Some of these changes include:
Ethics and Professional Skills module
The current Professional Ethics module will be replaced by a new 20 hour long Ethics and Professional Skills module.
This will be rolled out in September 2017.
This will cover ethical behaviour and judgment, communications, commercial innovation, analysis and evaluation skills. Skills currently in demand from employers.
New "Strategic Professional Level" – 2 Exams
ACCA will replace the current Core Professional level exams with the new Strategic Professional exams.
The change will see P1, P2 and P3 replaced by 2 examinations: Strategic Business Leader and Strategic Business Reporting.
These subjects will be examinable from September 2018.
Students will need to have completed both P1 and P3 before then to be exempt from sitting the Strategic Business Leader Exam.
The Strategic Business Leader subject will be a 4 Hour Exam with a real life case study.
The exam will continue to be paper-based.
There will be no changes to the options papers.
Changes to the exam format at F5-F9 Stage
Also, recently announced is the move from paper based exams to computer based for F5, F7, F8 and F9. The last paper based exam for these will be in December 2017. F6 (Irish Taxation) will continue to be paper based.